RUSSELL REAL ESTATE
Call The LuAnne Russell Team to sell your house, why call anyone else?
CALL LuANNE RUSSELL TO FIND OR SELL YOUR HOUSE, WHY CALL ANYONE ELSE?




ATTENTION BUYERS!
CALL LUANNE RUSSELL, BROKER to benefit from LuAnne's decades of experience and outstanding personal service!
Call LuAnne Today at 614-561-1090. LuAnne specializes in finding buyers the right home for them. Whether you are looking for your "dream home", condominium, Bank Owned Property, HUD Owned Property or Investment property, LuAnne and her Team of Professional Realtors will guide YOU through the process!
Get started RIGHT NOW by accessing our FREE HOME SEARCH CLICK HERE
Click on the HOME SEARCH PAGE from your computer or mobile device or smart phone to SEARCH THE MLS WITH NO OBLIGATION!


ATTENTION SELLERS!


Call LUANNE RUSSELL to SELL your HOME for TOP DOLLAR! All of our listings are staged and professionally photographed and FEATURED LISTINGS on realtor.com, Zillow, Trulia and YOUTUBE with a custom VISUAL TOUR virtual tour! Call us to find out about our
FLEXIBLE COMMISSION and MARKETING PROGRAM!
Call the LuAnne Russell Team to help you find a HUD OWNED property! LuAnne's Team specializes in HUD OWNED homes as well as new construction and existing homes!
Visit www.hudhomestore.com to find HUD OWNED properties & visit https://https//rainecompany.com/ for valuable information on HUD Owned properties.
Call LuAnne to help you find a HUD Owned property & explain the process!
HUD OWNED homes are sold "as-is".
Like us on Facebook!
https://www.facebook.com/russellrealestate
Visit our YOUTUBE CHANNEL
https://www.youtube.com/channel/UCQPlqQ_gn7kCdua7tJlOctQ
Check out our Visual Tour Inventory click here!
Russell Real Estate, Ltd. LuAnne Russell, Broker is Proud to be a Local Listing Broker for HUD and Raine Company. Visit https://https//rainecompany.com/ AND https://www.hudhomestore.com/
Russell Real Estate is a FULL SERVICE Real Estate Brokerage offering a wide range of Real Estate Services at flexible commissions to both buyers and sellers. LuAnne Russell, Broker originally obtained her Real Estate license in 1983 and has been a licensed Real Estate Broker serving Columbus and Central Ohio since 2002.
Our listings are all professionally photographed and presented with a minimum of 25-35 photos to be found just about everywhere Real Estate is showcased on the world wide web.

LuAnne Russell, Broker graduated from the Ohio State University in 1979 with a Bachelor of Arts Degree in Communications/Speech/Marketing and Business Management. LuAnne Russell, Broker has furthered her education with Masters Level Courses in Presentational Speech and Real Estate Law.

"Personal Service" and a "commission AND marketing program tailored to YOUR specific needs" define our company service policy.
Since 2010, LuAnne Russell has developed a specialization in HUD owned properties guiding buyers through the process in their acquisition of HUD owned homes. LuAnne Russell lists and sells HUD owned homes. Call LuAnne Russell to help you find a HUD owned home! HUD Owned homes are sold "as-is". Visit https://www.hudhomestore.com/ListingSiteFAQ.htm where you can find answers to FAQ's about purchasing a HUD Owned Property.


In this ever-changing market, buyers and sellers need a dynamic Real Estate Brokerage that is FLEXIBLE and TAILORS a program to FIT the SPECIFIC needs of the buyer or seller. Whether it is new construction, an existing home, a short sale or a HUD owned property, LuAnne Russell and her Team of professionals will guide you through the process.

"CALL LuAnne Russell, Broker and the Russell Real Estate team TODAY to help you FIND a house or SELL your house, why call anyone else"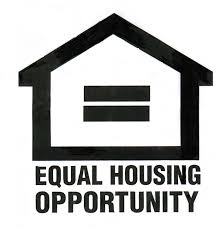 Buyers
Whether you're looking for your first home, your dream home or an investment property, I'm committed to providing you with the highest quality buyer service. When making the type of investment that buying a home requires, you deserve to have all the latest market information and the very best advice, both of which I can provide you with. Read more.
Sellers
The decision to sell a home is often dependent on many factors. Whatever your reasons are for selling, my proven effective marketing strategies will ensure that you get the highest possible price for your home. I guarantee to provide you with professional, ethical and confidential service and keep you fully informed every step of the way. Read more.